Ricoh GreenLine range certified "Service France Garanti".
17/03/2021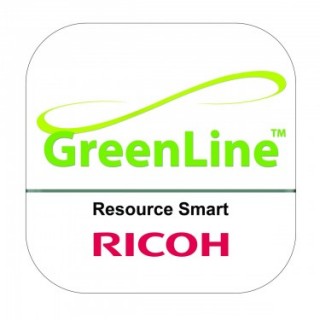 We are very delighted to announce that Ricoh Industrie France has just been certified "Service France Garanti" for its GreenLine™ product range.

As its name suggests, "Service France Garanti" certifies the French origin of a service. This new label aims to promote companies that carry out their services in France. Ricoh is the first company to be certified "Service France Garanti" for a service focused on the circular economy.


Meeting strict specifications, this certification guarantees :
• that at least 90% of the workforce performing the essential characteristics of the service is subject to an employment contract under French law,
• that at least 90% of the workforce in direct contact with the customer is also subject to a French employment contract.
The service delivery, that consists in the production of Ricoh GreenLine™ multifunctional printing systems, is carried out 100% at our Ricoh Industrie France site.
The aim of the "Service France Garanti" certification is to :

• strengthen our competitiveness thanks to a recognition label issued by AFNOR Certification, a trustworthy player,
• provide our customers with reliable and transparent information on the origin of our services,
• contribute to the development of employment in France and the national economy,
• promote our French know-how.
It is awarded for a period of 4 years and annual monitoring is carried out by Afnor Certification to ensure continued compliance with the conditions for obtaining it.


A "Service France Garanti" sticker, a guarantee of quality, will now be affixed to our GreenLine™ multifunction devices.
Ricoh Industrie France can pride itself on being the pioneer in its field to be certified "Service France Garanti". Furthermore, this recognition comes at the right time with our fixed objectives as part of the GreenLine™ FY20 strategy.

To learn more about the Ricoh GreenLine devices