Thermal products

Thermal paper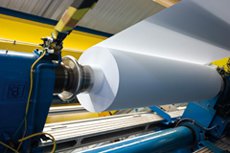 In 1990 Ricoh Industrie France has been selected to host the European thermal paper manufacturing facility. This special paper, characterised by its thermo-sensitive properties, turns to black when exposed to heat.

Taking all benefits from the local Research & Development centre, this business unit managed to expand sales in a number of different application fields such as food labels, gaming receipts, bank statements or entertainment and transportation tickets.
RICOH thermal papers high quality performances are achieved thanks to the exclusive alchemy between the different coated layers having each their particular functions.


Thermal transfer ribbon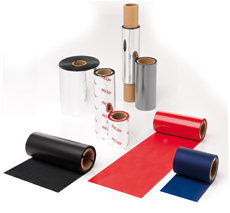 Ricoh Industrie France is as well a major player in the field of thermal transfer printing technology.

The company proposes a large choice of high quality thermal transfer ribbons suitable for the printing on different receiving materials such as papers, films or textile. These coated polyester ribbons are available in different roll specifications and for a wide range of thermal printers.


More about our thermal transfer ribbons