A Thermal Transfer Ribbon to answer every need
Developped by our parent company in Japan with the best production equipment, the rolls are cut in France according to our customers needs.
Ricoh Industrie France offers thermal transfer ribbons suitable for a wide range of activities : from the automotive industry to the health sector, the labelling of chemical barrels or the printing of textile labels.
What are Thermal Transfer Ribbons made of ?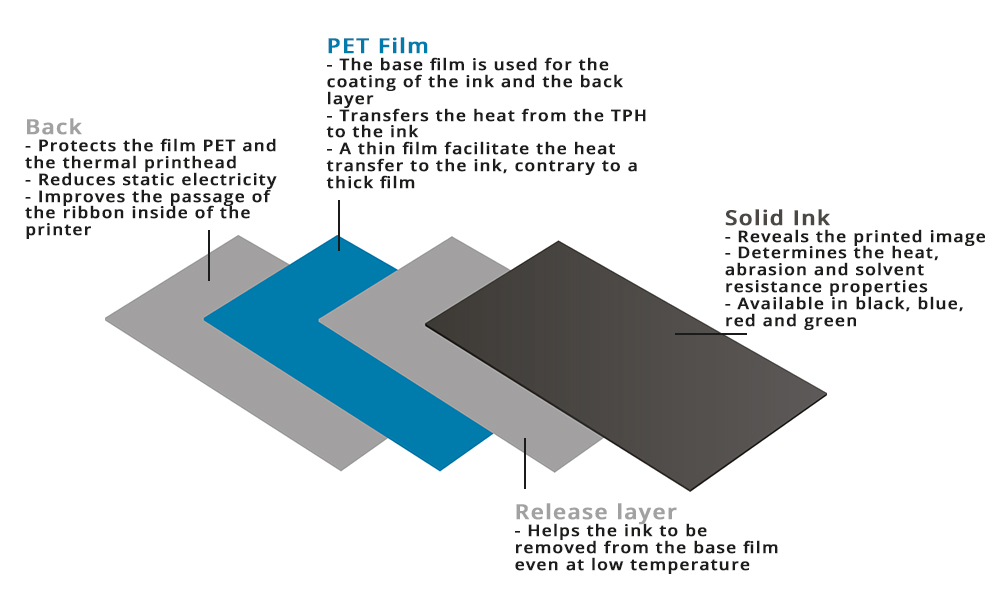 Thermal Transfer Ribbon printing
English