Human Resources

Ricoh Industrie France is located in Wettolsheim, between the plain of Alsace and the hillsides of the vineyards and has not ceased extending its activities, growing from a small factory to one of the principal companies in the Alsace region.
 Joining Ricoh Industrie France means:
- Joining a company first and foremost based on People, which has grown from 8 employees in 1987 to more than 700 at the present time.
- Joining a company offering career advancement opportunity in plenty of jobs.- Working in a pleasant work environment where security is a priority.
- Entering a world of technology and of continuous innovation.
- Joining a company which has an exceptional natural environment.
Joining our company also means benefiting of: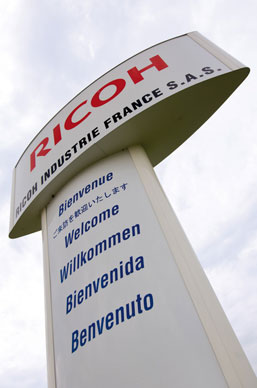 • A comprehensive employee-integration plan ;

 

 

• A dynamic annual training plan ;

 

 

• 2 performance and development interviews a year ;

 

 

• A high-performance company benefit plan tailored to each employee's situation ;

 

 

 

• An access to the company cafeteria ;

 

 

 

• An access to company's Works Council ;

 

 

 

• Housing assistance services for home rentals and purchases, construction and renovation
English