A month to highlight the SDGs
25/07/2019
Each year, the Ricoh Group dedicates the month of June to environment & biodiversity. In 2019, it chooses to focus on its commitment to Sustainable Development Goals (SDG) initiated by the United Nations.
Discover all the Ricoh Industrie France's actions.
Ricoh SDG action Day
In order to celebrate the World Environment Day, an eco-friendly picnic was organized for all the employees :
- A lunch with local & biological products, prepared by Alsacienne de Restauration.
- Outdoor wooden games by Rigol'Jeux.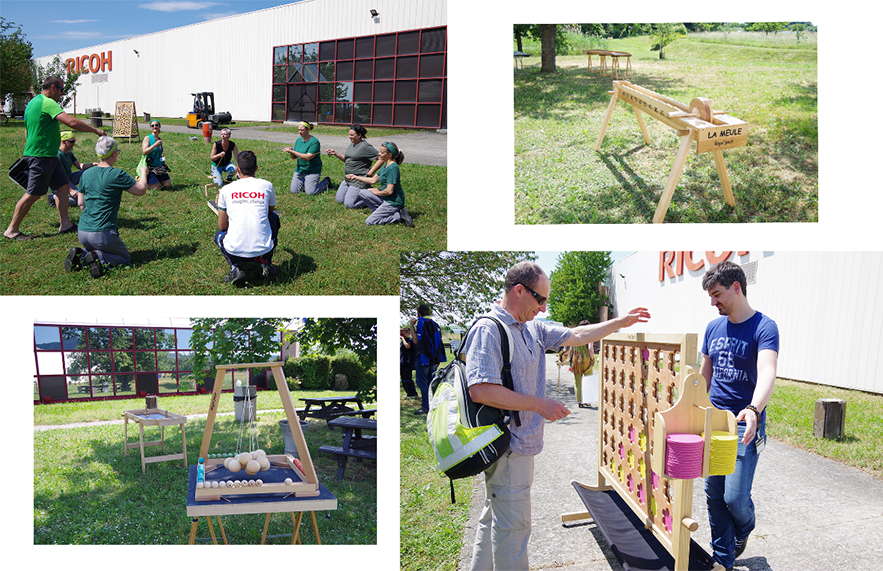 - «Smoothie Bike » : peel, pedal & enjoy encouraging the use of unsold fruits & vegs and fight against food waste.

- Seated Amma massage session organized by Be Well C and linked with our Quality of Work Life policy.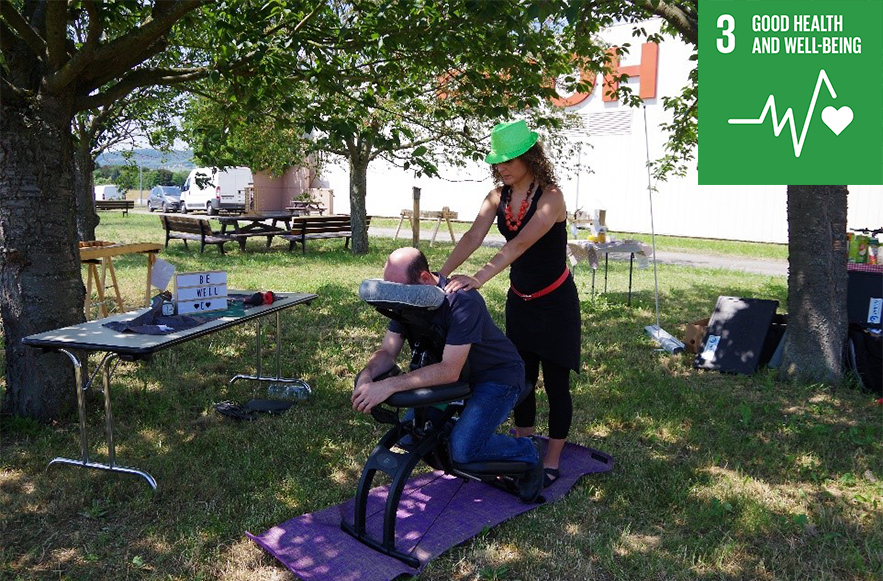 Green Workshop & DIY
Discussions around natural hygiene & beauty and presentation of alternatives to industrial products, animated by Taktik Eco.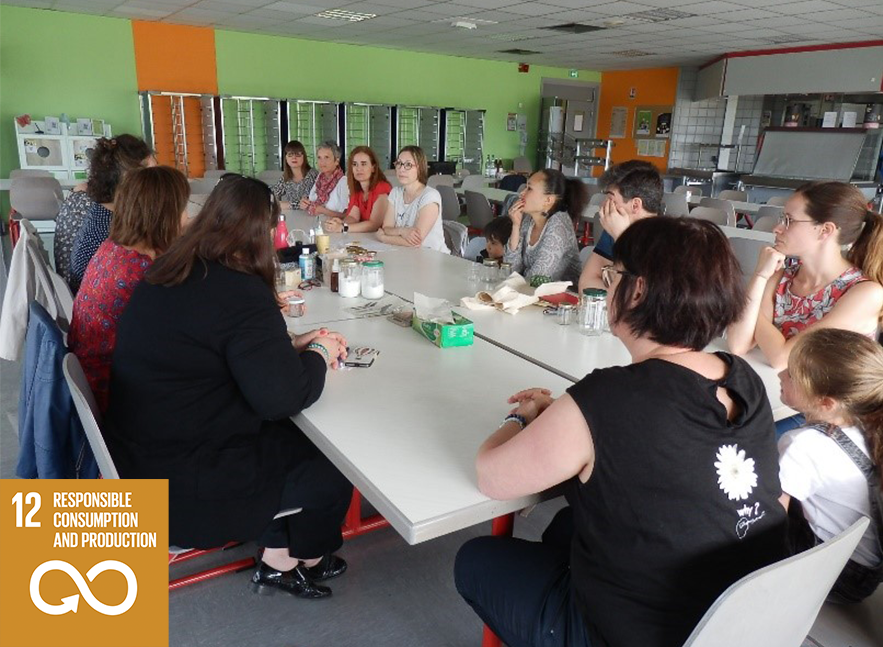 Give a second life to equipment
- Donations of hardware to local associations such as Espoir & Cité de l'Enfance.

Walking, Runing,pedal, for a good cause
- Employees took part to the 9th edition of the Foulées de la Ligue & made donation to the Ligue contre le cancer.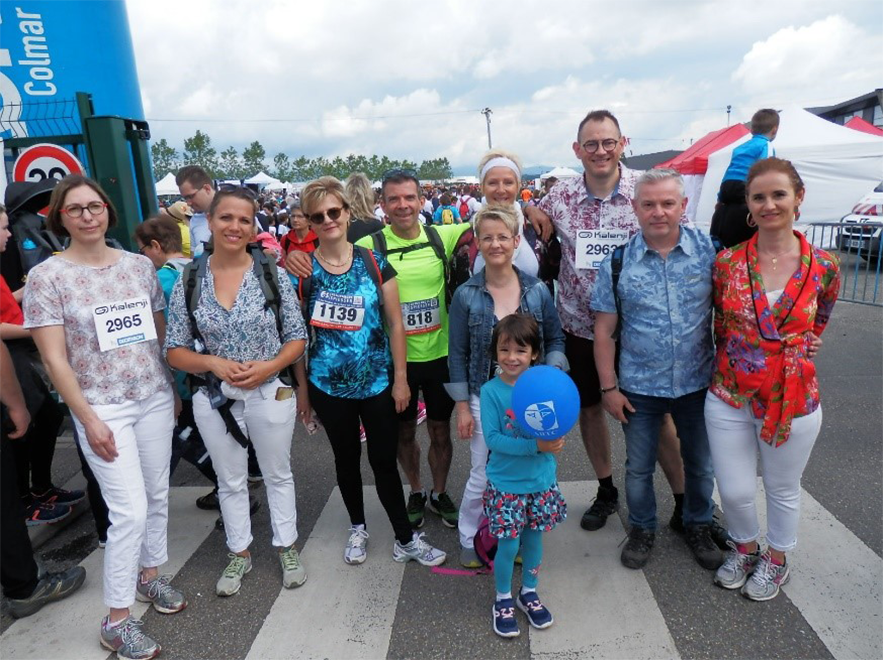 - Employees took part to in-House challenge such as step & bike challenges. By teams or individualy, the goal was to do as many steps/kilometers as possible in a month ! Thanks to their registrations, a donation was made to Alzheimer's Research uk.

Information sessions about SDGs

- An information booth set up during the eco-friendly picnic, an opportunity for employees to challenge themselves and undertake actions.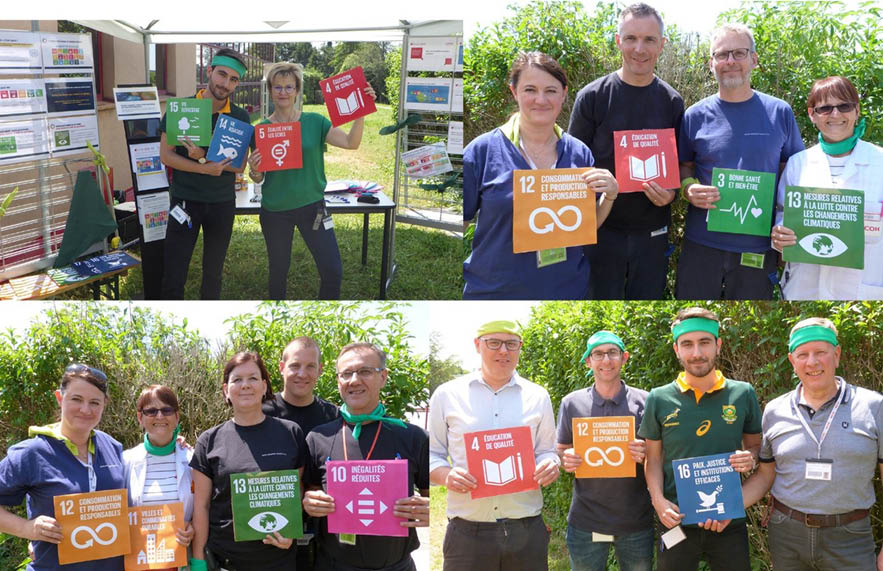 - Information Session in production workshops