Ricoh Industrie France, winner of UPM Raflatac "Label Life Awards"
05/03/2015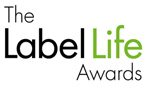 Thanks to its commitment to maintain the biodiversity on its production plant at Colmar in France, Ricoh Industrie France impressed the jury and won the first "Label Life Awards".
70 UPM Raflatac's suppliers were eligible to win this first price. 4 of them have had the chance to participate in the finals held at UPM Raflatac production plant in Wroclaw, Poland on 26th February 2015.
Thanks to the project "Life and Colors" ("Vie et Couleurs") implemented on Ricoh Ind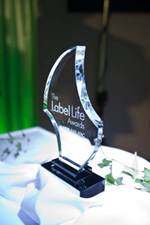 ustrie France plant for preserving and developing the habitat of the species living on the site by creating an orchard, installing nest boxes for the different bird species and beehives, and also by maintaining natural wildflower meadows; Franck Revillion (Business area manager) and Élodie Heintzmann (Environment manager) have managed to impress the jury by presenting company's commitment to biodiversity.
We are very pleased that our commitment to biodiversity is recognized by a company like UPM Raflatac. We will continue our efforts on this theme and hope to compete again at the next edition.