Time to share : quality as a keyword !
08/09/2016
Thermal products : Quality as a keyword

Thanks to our advanced know-how and technological expertise, we decided to focus our range on the quality and reliability of our products.
This is why you will not find any wax ribbons in our range, but resin and wax-resin instead, more resistant and reliable. Following the same logic, all our thermal papers are protected, which guarantee labels' premium sharpness, even in case of serious aggression.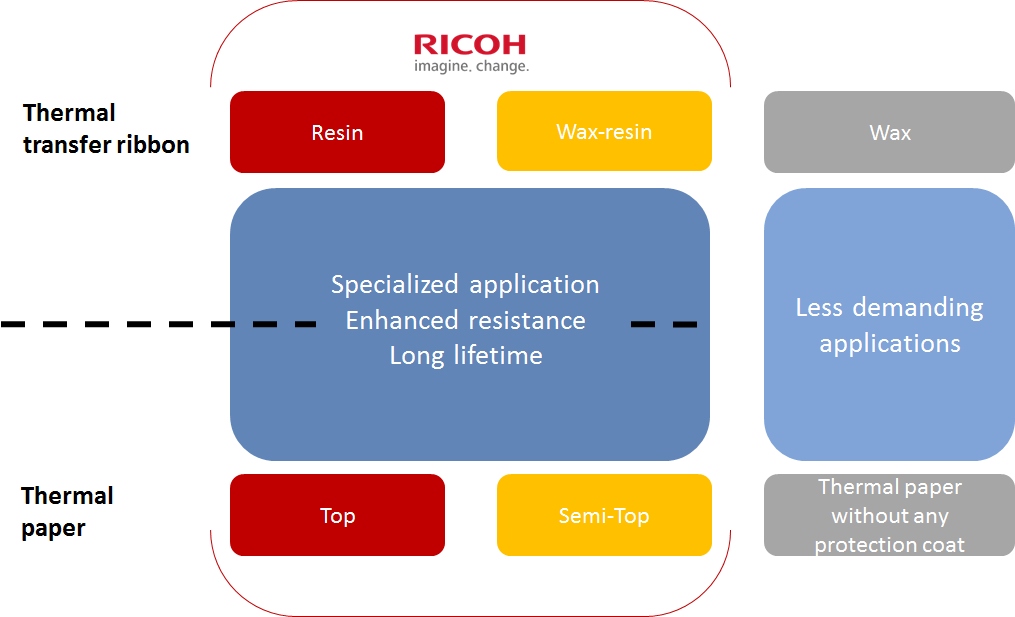 Product of the month : the 150 LHB

The 150 LHB is a thermal paper with a superior heat & UV resistance that guarantees a great stability of the thermal printing through the time. Mainly designed for industrial labels and parking tickets, it is also used for all other applications requiring long term labelling & identification.

Don't hesitate to ask us for more information about this product.