Material recovery (reuse)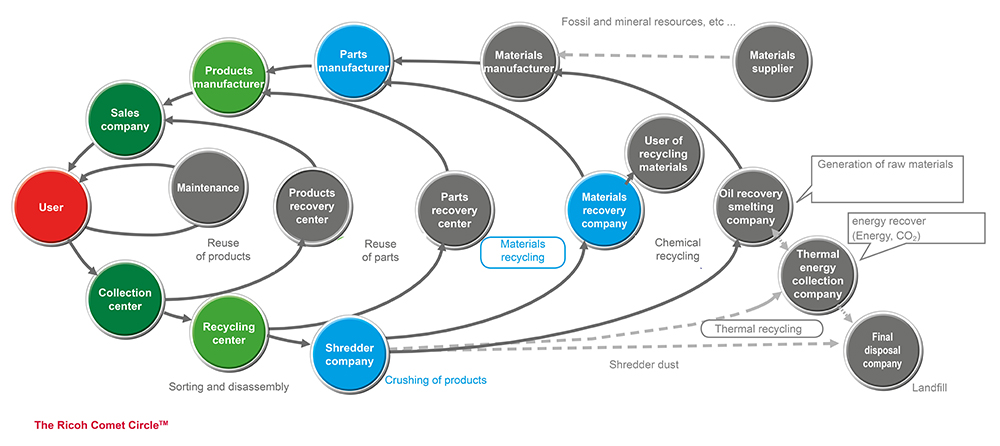 Green material recovery activities

Waste colour toner plastic bottles made of polyethylene terephtalate (PTE) are classified as electronic waste due to the presence of a microship inside that tracks the number of copies produced and makes recycling difficult. Thanks to the cleverness and the insight of our RIF teams, a second lease of life is given to waste bottles.
RIF has recently developed "the toner outfilling machine", a specific equipment which allows to separate the upper plastic bottle with the microship from the lower portion.The whole plastic of the bottle (PTE) is sent through the textile industry (textile, clothes).
Today, colour toner plastic bottles treated at RIF are sold to our local partner, Freudenberg Politex (Colmar) to be crushed and then melted down. Firstly turned into textile thread (non-woven fabric) our bottles are gradually changed in map or in roof insultation.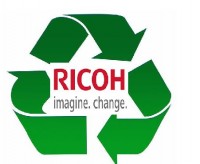 Used ink cartridges as recycled material

Until now, our used ink cartridges have been collected by one of our local suppliers specialised in energy recovery from industrial waste incineration. Recently, some changes required by the European authorities have prevented them from burning our ink cartridges further to a change in the waste category. Indeed, ink cartridges have moved from consumable products to electronic waste due to the presence of connector and microchip for identifying each cartridge individually.
Our ink cartridges are mainly made up of plastic, toner, powder, electronic components and metals (steel, aluminium, copper, ...). This is aimed at breaking cartridges to remove any trace of toner powder and sell them to our local supplier as broken units.
RIF ultimately decided to build up its own crushing machine for ink cartridges directly coupled with a trommel to definitely remove any trace of powder from each cartridge. The unit breaker machine has been operating for many months now.
RIF contributes to the United Nations Sustainable Development Goals (SDGs) 7, 12, 13 and 17.

| | |
| --- | --- |
| | Since we use green electricity. |
| | For our responsible production. |
| | |
| --- | --- |
| | Because our activities save C02 emission compared to a new product. |
| | Because we have partnerships throughout Europe for the collection and sale of these products. |